Wi Ding Ho's Cannes winning short film RESPIRE has been selected in
The National Gallery, London Film Program: Man Without Woman Film Season.
About RESPIRE
A deadly, airborne virus has transformed the world, and people are obliged by law to wear masks at all times. A young woman who realizes her time is running out, decides to enjoy a final day with the boy she likes.
The theme of this series, according to the programmer:
Picasso repeatedly turned back to the traditional theme of the artist and model, exploring the dualities of man/woman, self/other and vitality/mortality. The women in his life were said to have been the driving force behind much of his artwork. The films in this season explore and reflect on the darker side of these relationships.

A short film will be shown before each feature – discover rarely seen classics and new work in film and animation.
(http://www.nationalgallery.org.uk/what/film/menwithoutwomen/default.htm)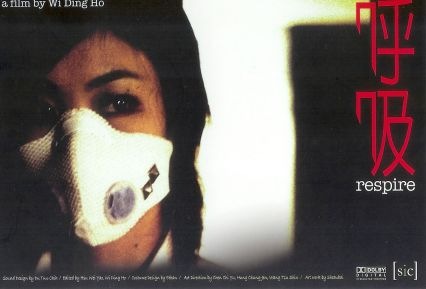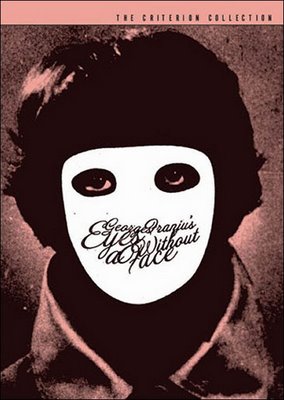 Poster of RESPIRE (left) and Eyes Without a Face (right)
It's our very honor that Respire will be paired up with Les Yeux sans visage (Eyes Without a Face),
a French horror classic film directed by Georges Franju

Date of screening: 4 April 2009
Time of screening: 2:30pm
Name of venue: The National Gallery Sainsbury Wing Theatre, Trafalgar Square, London WC2N 5DN
About Les Yeux sans visage (Eyes Without a Face)
Described by New Yorker famous former film critic Pauline Kael as "[p]erhaps the most elegant horror movie ever made," Eyes Without a Face is the story of a mad doctor and his efforts to replace the face of his disfigured daughter with the faces of murdered women.
(http://en.wikipedia.org/wiki/Eyes_Without_a_Face)
About Georges Franju
Georges Franju was a French filmmaker. One of the co-founders of the Cinémathèque Française, he is best known for his 1960 horror film, Les Yeux sans visage (Eyes Without a Face).
(http://en.wikipedia.org/wiki/Georges_Franju)